I admit to recognizing the name Fibonacci, but was unfamiliar with his eponymous gauge, which is funny, because if you do crosswords long enough you learn fun words like
eponymous
, yet somehow let
Fibonacci gauge
slip through the cracks.
Ian W.
made one. It's beautiful and here it is:
No doubt a quick trip over to
Wikipedia
would clear this all up. Dear God, it's math: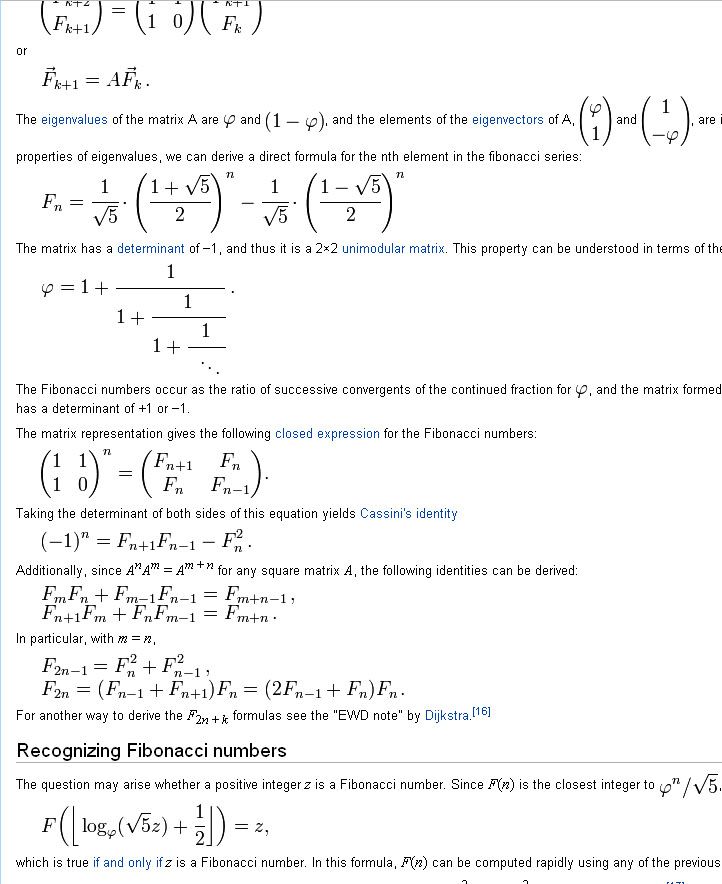 But wait, suddenly it all became clear. I remember learning about this from the greatest math video every made:
Donald Duck in Mathmagic Land
, which taught me more about math than any math teacher. It is a must-see video that thoroughly explains the deal with Fibonacci and the
Golden Ratio
. The Golden Ratio is an ancient formula used to determine and describe aesthetically pleasing proportions in everything from nature to art. Art? Oh yeah, like woodworking!
It's a completely mind-blowing and fascinating subject. So much so, that I am thinking about making a Fibonacci Gauge this weekend. It has all sorts of uses in the real world. Say you want to make a jewelry box. You can use the gauge to lay out the dimensions in a manner that will be the most pleasing to our sensibilities. Something about the Golden Ratio is hard-wired in our brains.
Be sure and check out
Ian's blog
, and Ian: thanks for sending this over.