A coffee table is one of those projects that has been on my to-do list for years now. The one we have now is a big monstrosity that actually came with a sectional sofa we bought 20 years ago. (Do they still make sectionals?) While it is ugly and dated, it has two features I do like: 1) It's on wheels, which makes it really handy to move around. 2) It's so old and ugly that nobody minds putting their feet on it!
Spencer Nugent sent over these pictures of a gorgeous black walnut and birch coffee table he just built. I really like this design, especially with the drawers. Coffee tables tend to accumulate clutter, so why not have drawers to pile it into when company comes over? Maybe I could even keep track of our remotes. Hmm...nah, I doubt it.
Thanks for the pics Spencer. Dovetails and all. That's some sweet work. But I don't think I would let anyone plop their feet on it.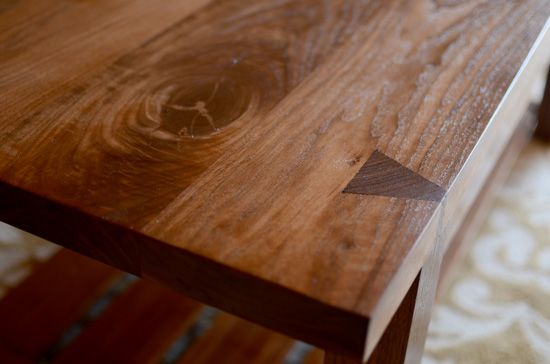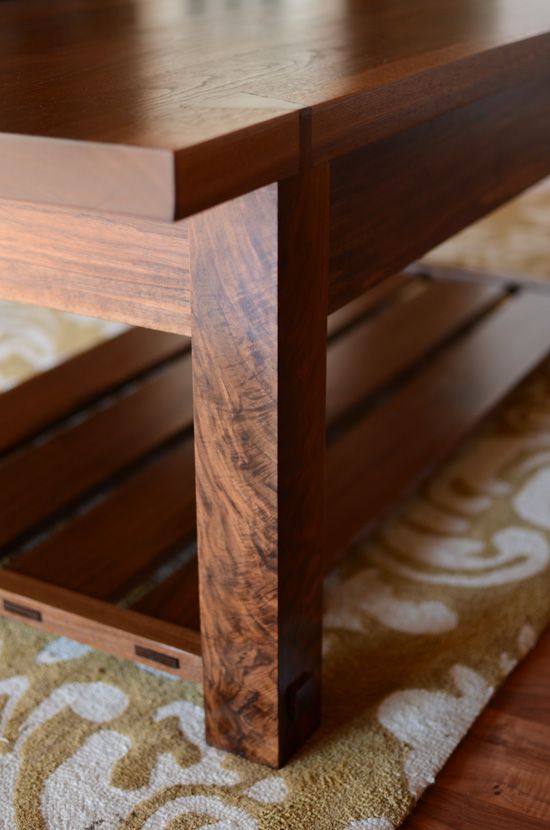 **********
On an unrelated note, I was raking leaves on Sunday when my rake broke. I was just about to throw it in the trash when I remembered the suggestion for using the tines to make a kalimba! I can't wait to get started on Thumb Piano v2.0.