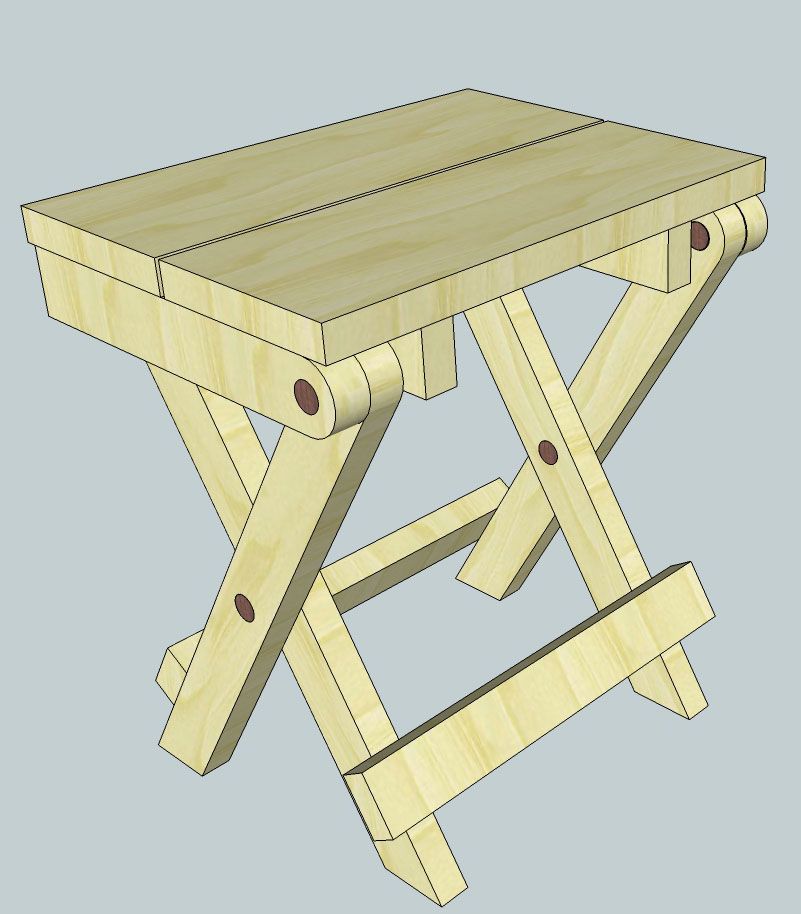 Big thanks to Bruce (AKA Wood Chuck) for taking the time to design another version of the folding stool. This one is in Google SketchUp. I've also created a PDF of all 6 pages of views, if you would prefer that.
So here's a bunch of options:
Give this a shot. It's a great project!
*****
Mere Minutes