Lee Minton sent over this photo of a bandsaw box he made. I absolutely love this crab design. It's made with zebrawood: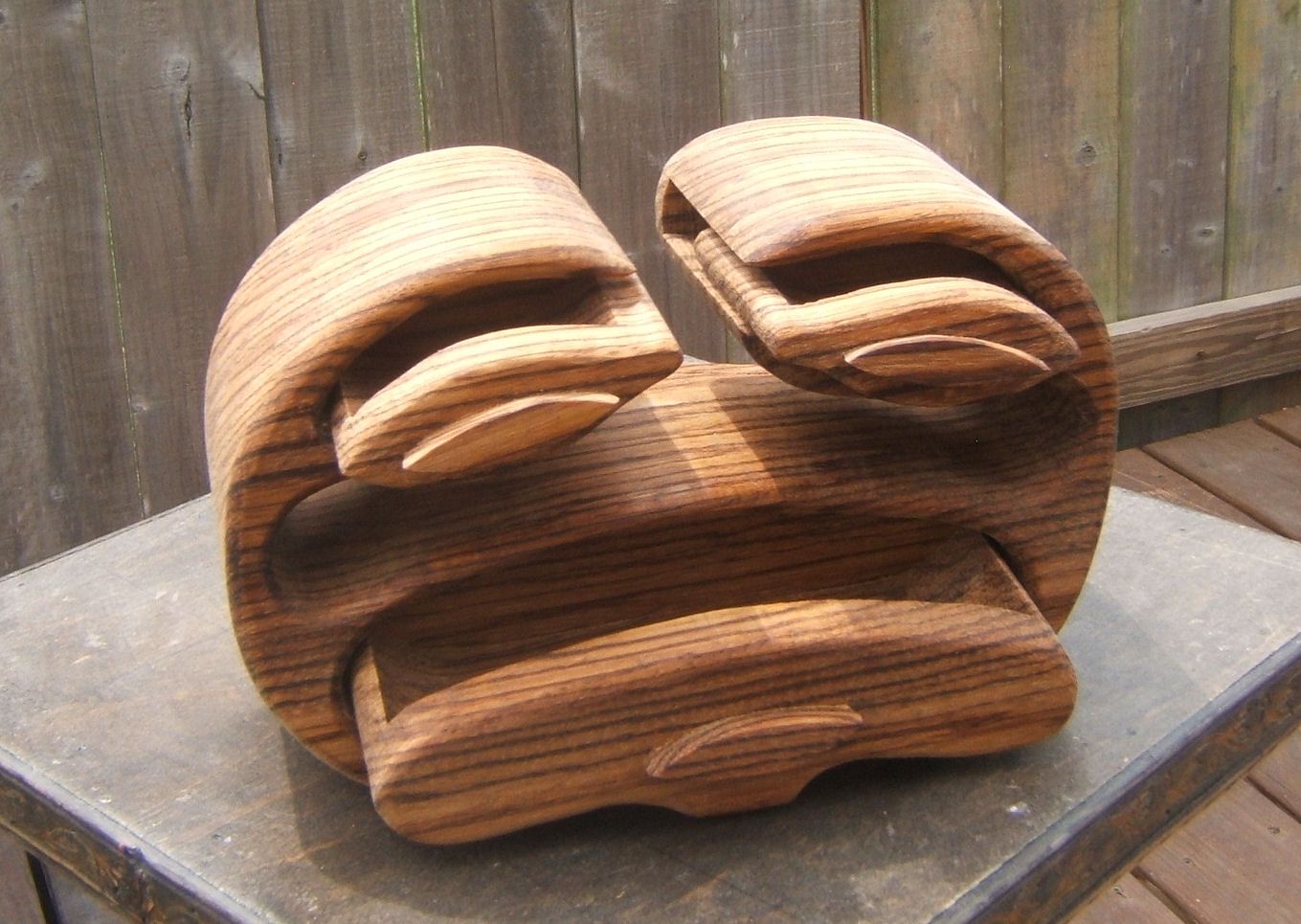 Not only that, but he had the patience to make two triple cubes. One of the nicest parts is how smooth the wood looks. That's a lot of tricky sanding.
And lastly, yep, another slit drum! The top is padauk: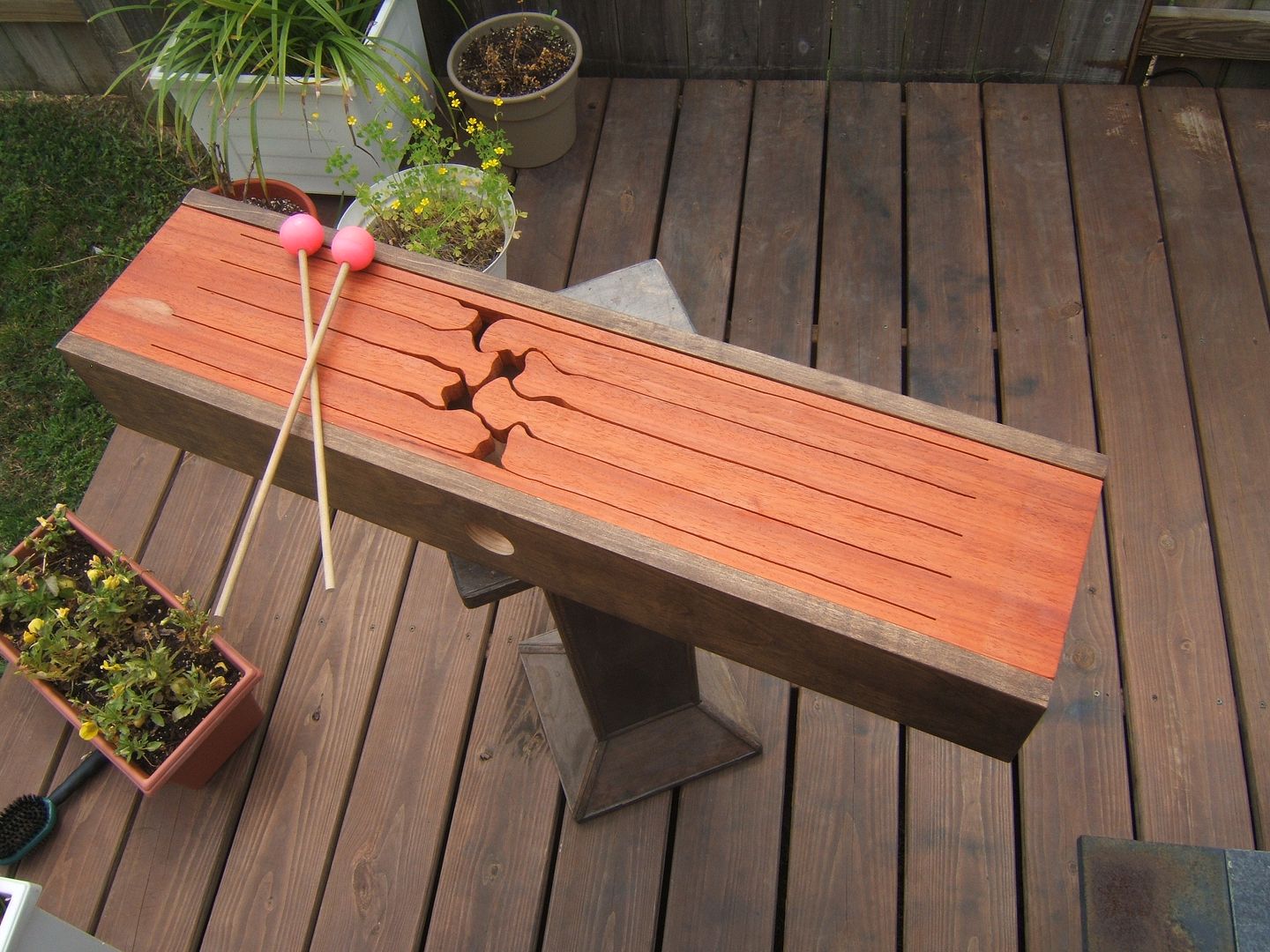 Thanks Lee. That's some fine work!