Bill Wilson sent me some pictures of a miniature model he made. It's a hollow-body Felix the Cat themed guitar. Not only that, but he built a case to keep it in. I love working on miniature projects. Nice work Bill! Here's his process:
*********
First I made two copies of the guitar one normal one reversed. Glued them both on the walnut, one on each side. I used the reversed picture as a guide line to hollow out the body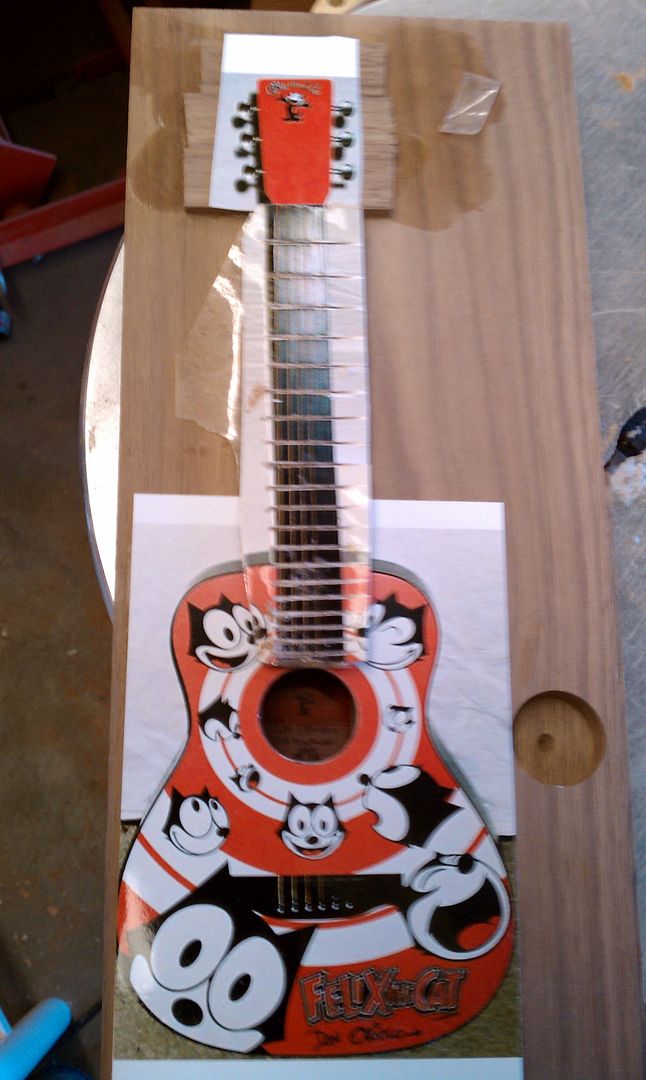 Using the fret board picture for a pattern of the frets, I glued it to some thin walnut. Then, using a spiral blade, cut the grooves for the frets. I glued the fret board to guitar and bottom to guitar base, then cut out guitar shape.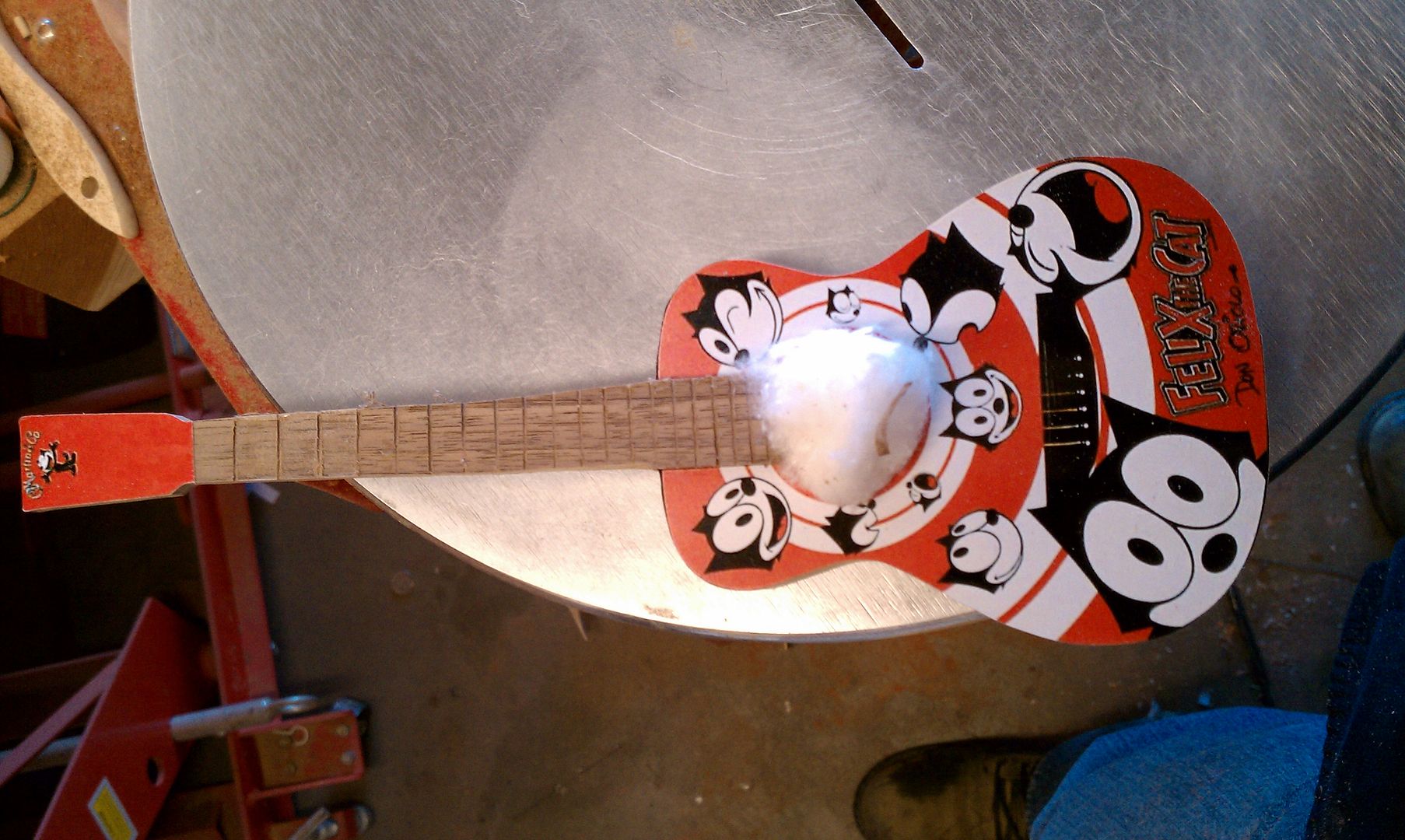 I used guitar strings and lock tight gel glue for the frets, and used nail heads hammered flat for the tuners and screw heads. Push tacks were used for the guitar strap holder. Gold thread for strings.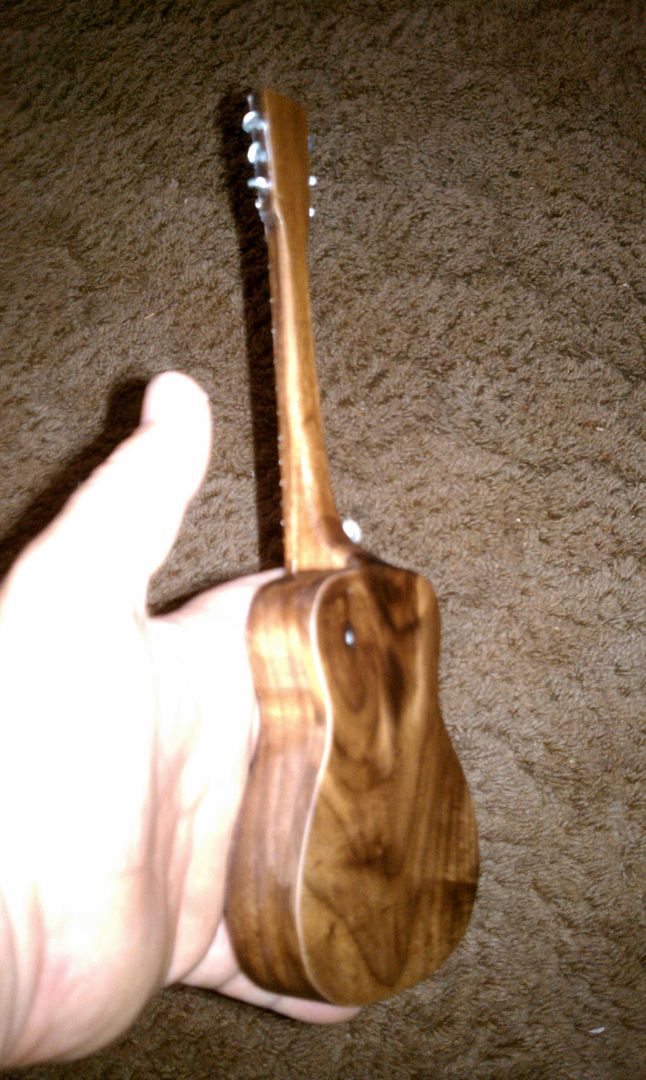 I used wax to finish guitar. Some shaping was done for the neck and bridge. I tried to make this as close as possible to the origanal all the way down to the sound hole label.