Now this is a cool advent calendar. Every day, you pull out a peg and Santa works his way down the chimney.
Dale Thompson
built this for his granddaughters Sarah and Emily. They're going to have fun with it!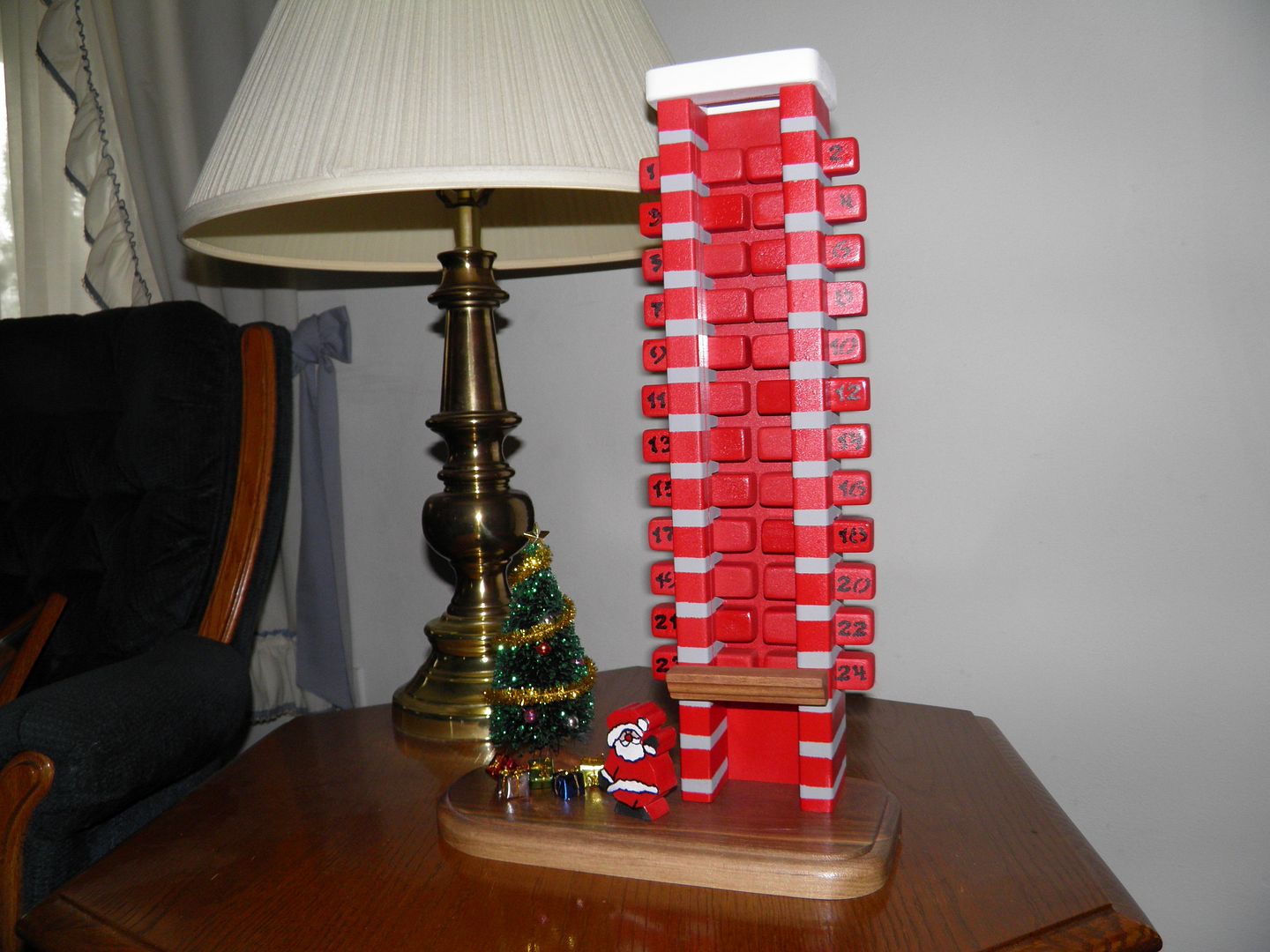 *****
Here's an easy stocking stuffer to consider. Don Trust made these maple and jatoba tongs using some scrap lumber. Over on Facebook, he mentioned that they are great for removing toast stuck in the toaster!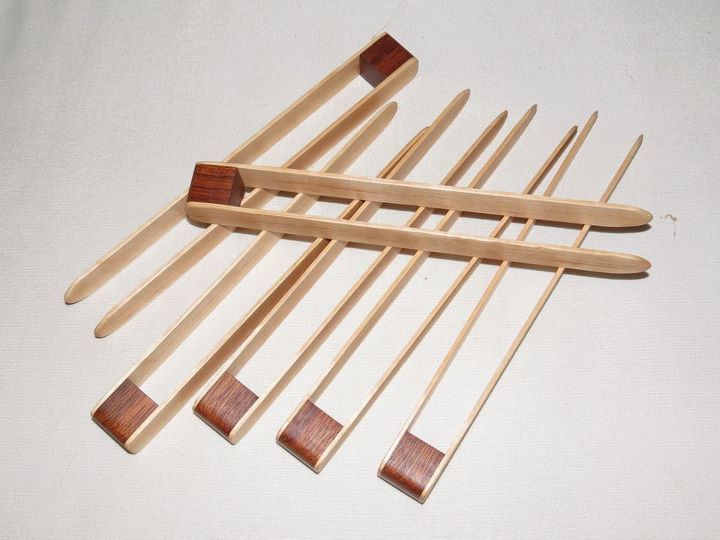 *****
One of the best gifts you can make for someone special is a keepsake or jewelry box. Our friend
Laney
over at
A Simple Design of Ocala
sent over this one with walnut splines and a scrollwork top. Nice!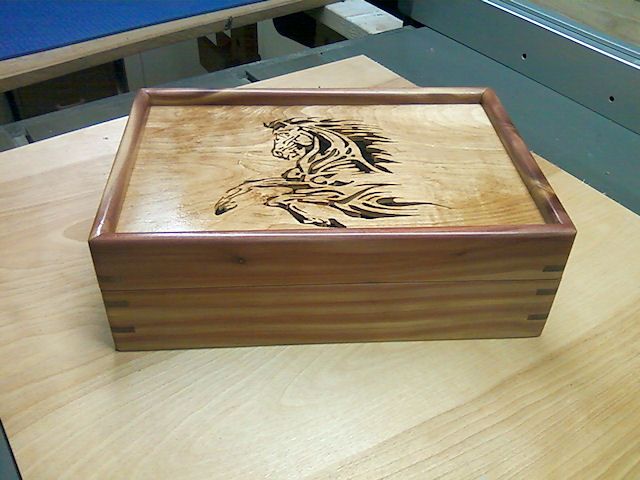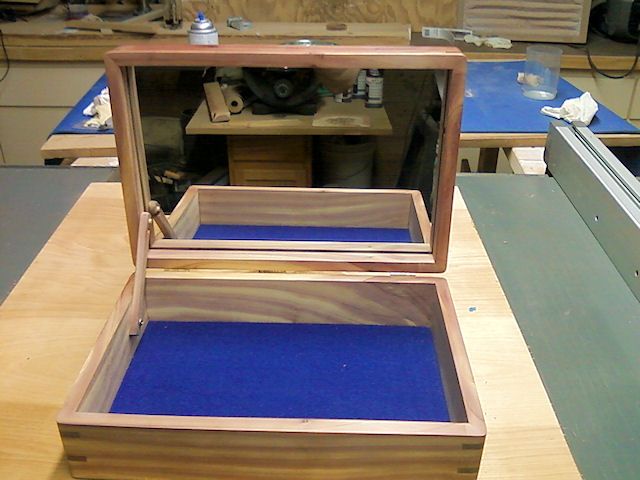 *****
Also over on Facebook, we have been watching Jack Read's progress on his jewelry boxes for quite some time. The one in front is actually the prototype he worked on a couple months ago before going into "mass production". There's a neat trick to these boxes too: they each have a hidden compartment. Nice work Jack...they turned out beautiful.