A video from the Non-Yankee Workshop.
Let me give you some back story on this project.
Last weekend, I started tossing around ideas for a BBQ caddy and planned on building it for this week's show. You may be wondering why I would build a barbecue project in January. Well it is Summer in Australia and I have been working with Warren Downes to develop something for Australia Day coming up at the end of the month.
As we started hashing out ideas, I began to realize that this could make for a really fun video...especially since he offered to shoot some stuff Down Under. So I have tabled that project until I can come up with something good. That video and project will be on the 27th, just in time for the holiday.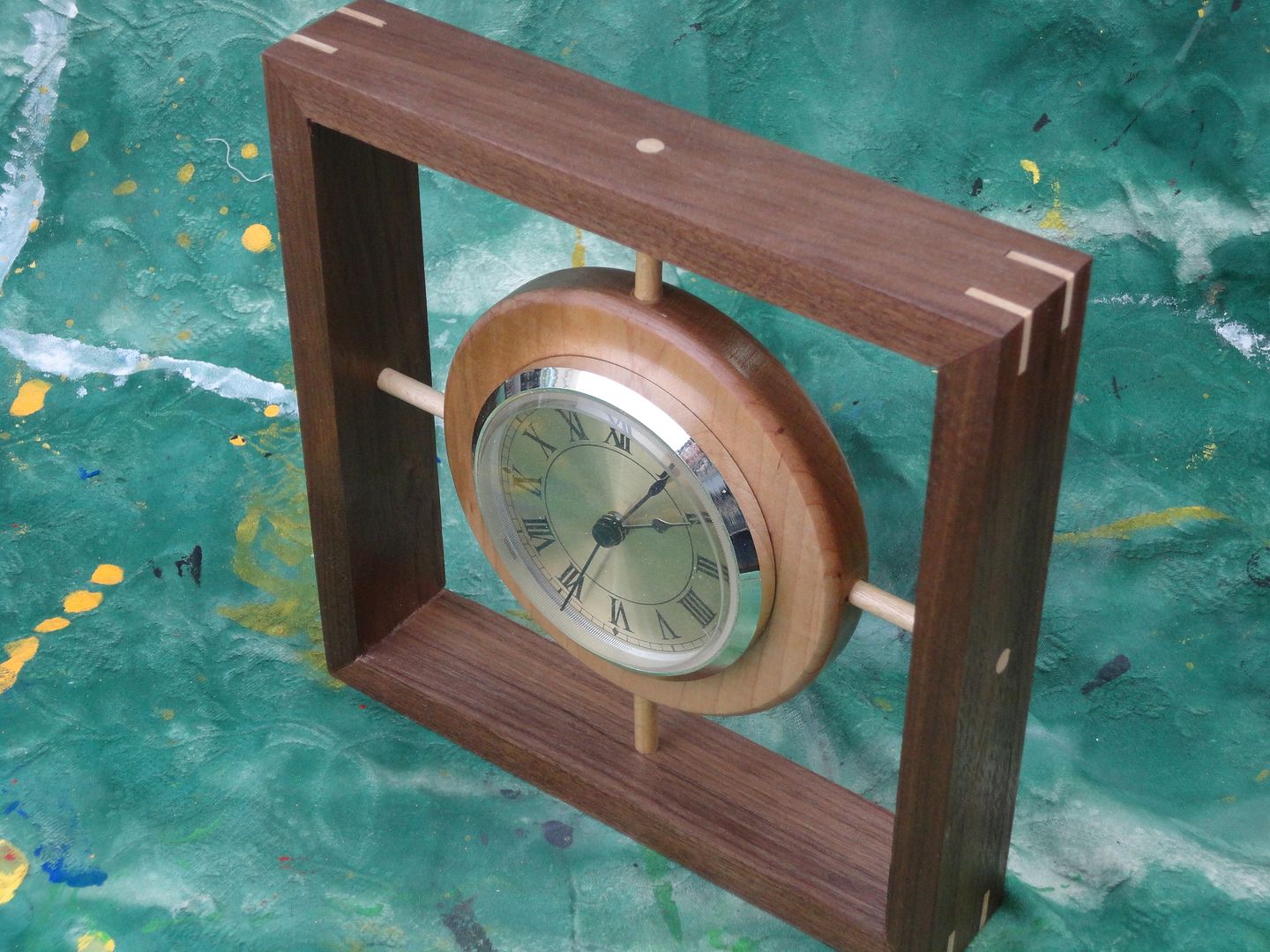 New project
So I needed a project for this week. As I mentioned in my last post, I've been saving the clock for this project for a long time. I started playing around with various pieces of scrap wood and sketching out a bunch of different designs. Eventually, the concept of a "floating" clock struck me. From there, it was actually pretty simple to execute. My main concern was how to make the holes in the circle perfectly straight and perpendicular. Boring them before cutting the circle is the solution.
I shot the video without any sound so I could add a soundtrack of some sort. It seemed simple enough that it didn't require me babbling on. After I edited it together I wanted to tack on an introduction and thought it would be funny to do it as a
real
woodworking show, complete with safety warnings and overly long instruction. I put on my Roy Underhill mustache and a ridiculously bad Southern accent. Then it hit me to include an incredibly verbose soundtrack on a video that needed none!
Copycat
Now the strange part. After I posted the finished photo here and on Facebook a few days ago, a couple of people mentioned that it looked like one that Marc Spagnuolo made. My first thought was one of amusement: I couldn't imagine Marc making something so simple!
Well, more people mentioned the same thing, then a viewer sent me a link to
The Wood Whisperer's video
. Yup. Sure enough, back in 2008, Marc made a clock that looks very similar to the one I just made. It is eerie: he used a dark wood for the frame and light wood for the floating center. Mine even has double splines on the corners, just like Marc's.
So wow. I guess I should familiarize myself with more of Marc's projects. Perhaps this is a design I've seen somewhere before and was in my unconscious mind, just waiting to come out? Well Marc, sorry about the similarity. If I had seen your clock I certainly would have come up with a different project. But as it is, enjoy my take on the "floating clock".
*****