Thanks to all of you all who joined in on the live show Saturday. It was certainly an interesting experiment. If I do it again, I'll try to smooth out the rough edges!
Wanted to share this.
George Raburn
made a bunch of trivets on Saturday after watching the show. That's fast! Plus, it's never too early to begin thinking about Christmas.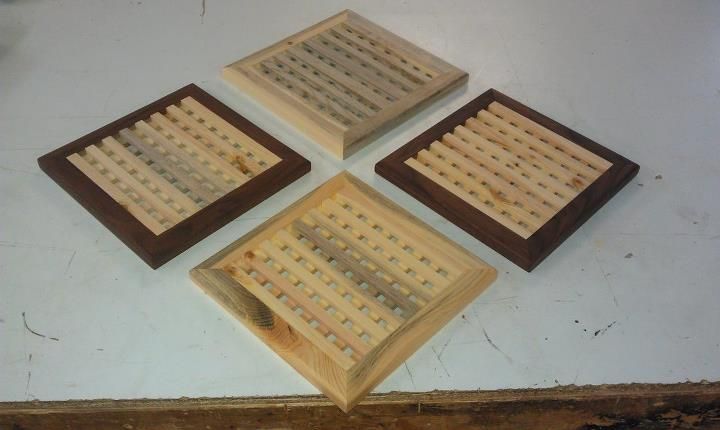 *****