No, it takes a lot to aggravate me. But making
Aggravation
games sounds fun! I remember playing it as a kid: it is similar to Pachisi and a few other board games. The
aggravation
enters when one of your playing pieces (usually marbles) is just on the verge of entering "home" after a long trip around the board, and an opponent sends you back to the beginning.
It seems
Bill Wilson
likes to make multiples of his projects. (Garden bench, cajon, wind chimes, etc.) He made an Agravation game for me a wile back that is just beautiful. Now he's coming up with new designs. To distinguish the various players and their colors, he used different types of wood. Classy.
*****
And speaking of classy game boards, check out Thomas MacSkimming's Quarto game. It is fascinating to see all the ways people interpret this project. By the way, Thomas and others have asked me if it is okay to build and sell my projects. Certainly! Making money at woodworking is tough, but if you can do it using any of my designs, go for it. I'd be honored. Besides, I didn't invent Quarto or most of the projects I build. They are just variations of stuff that already exists.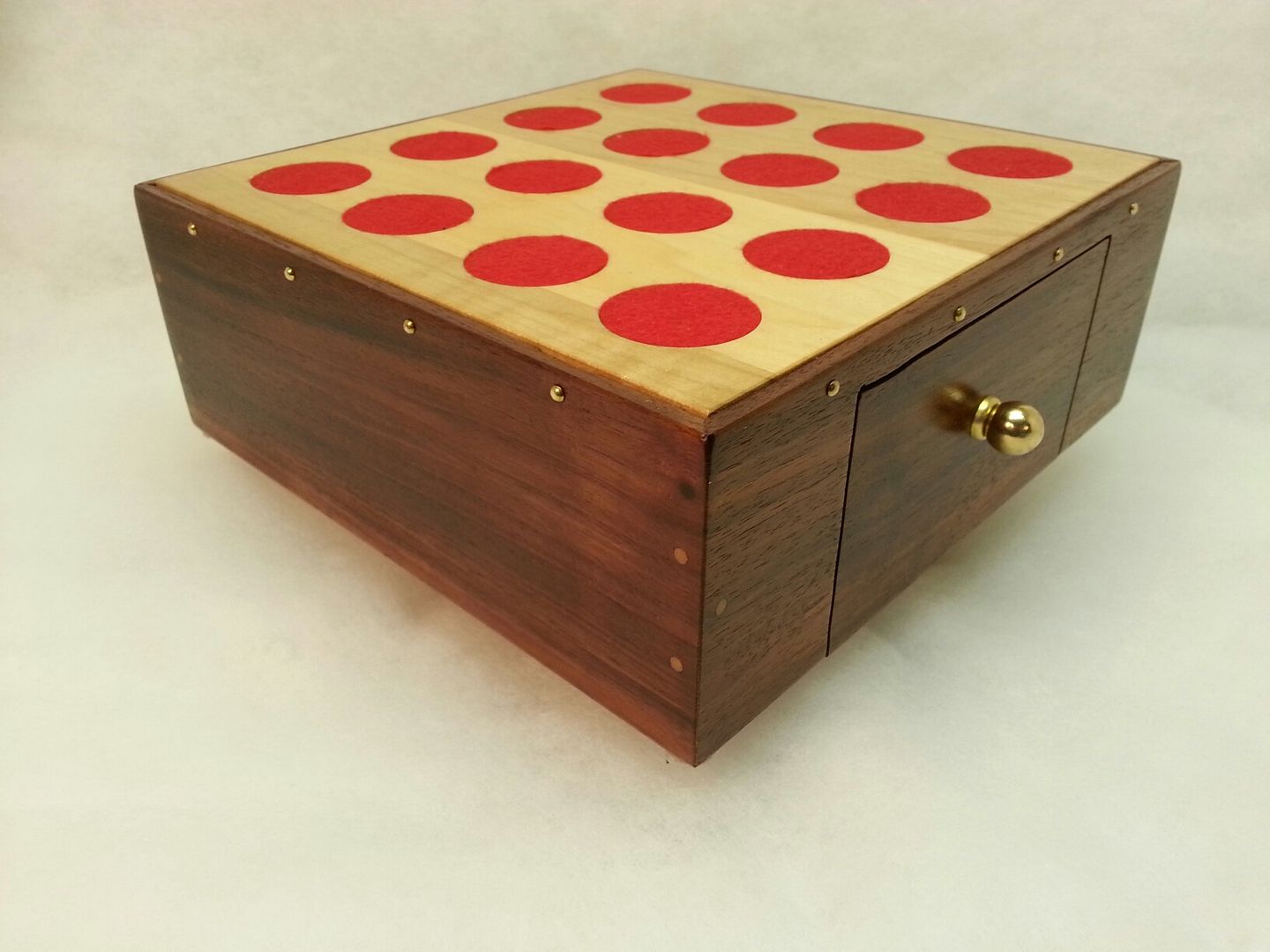 *****
Oh, I've been meaning to post this project Zach Mustard made in shop class for his girlfriend. A lighted heart for Valentines Day. Now that beats Hallmark any day.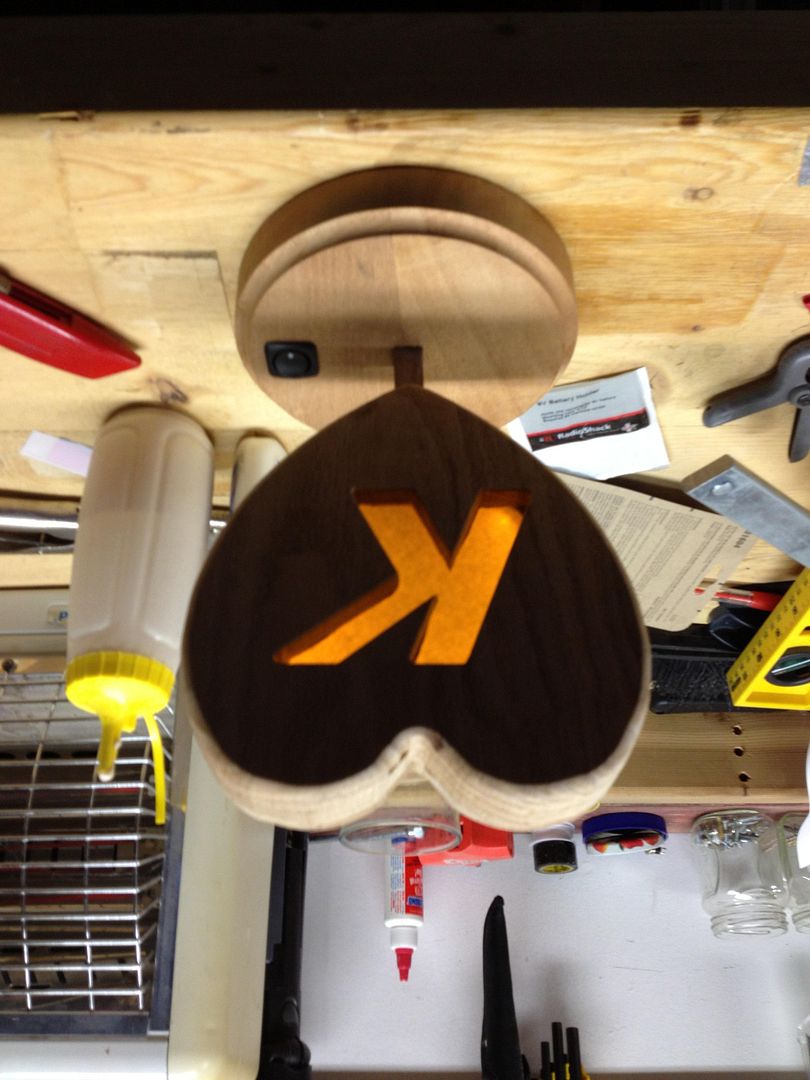 *****
Dale Prohaska built my charging station project. Not only that, get wrote an article about it. Check it out!
Here's a good idea. A charging station for your power tools. I like how Ron Ward made this one and painted it in DeWalt colors!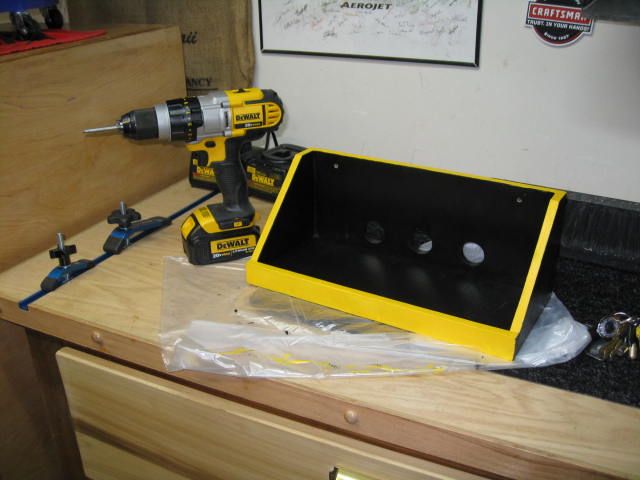 *****
Another recent WWMM project. Here's
Clifton Withrow's
lumber rack. Looks great. I am so glad
I made mine
and only wish I had done it sooner!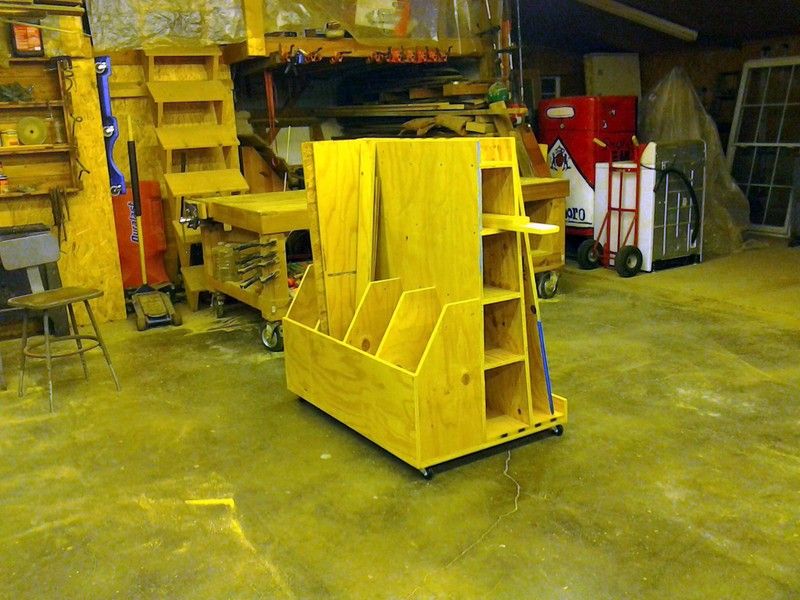 *****
And going back to a project I made a little over a year ago, here is
Kevin Maxson's
take on my "
Non-Yankee Woodworker
" clock. He used purpleheart, spalted tamarind and oak dowels. A Valentines gift for his wife.
*****
Here's an update on my Credenza project from last week.