Dealing with cumbersome sheet goods is one of the least pleasant woodworking tasks, but something most of us encounter. A 4' x 8' sheet of plywood is very heavy and nearly impossible to cut on a table saw unless you have a really big set-up.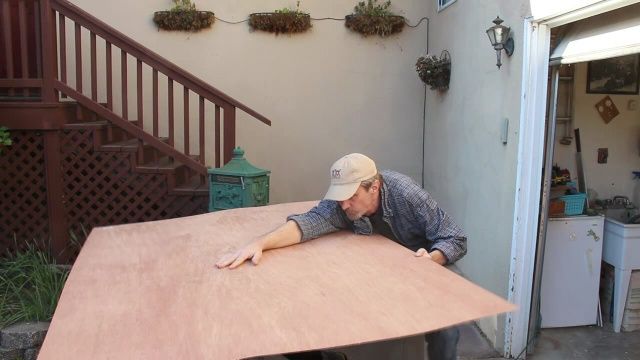 So the trick is to figure out a method to cut the sheets down to manageable sized pieces closer to the sizes needed for your project.
There are many ways to do this. Mostly you just need to figure out how to physically move the full sheet without breaking your back or worse, chipping the plywood edges! I like to cut plywood as soon as I buy it and use my truck as a workbench. After loading plywood into my truck, I rarely have to lift it again.
I then like to set up a straight-edge and make rough cuts, usually a half inch greater than I need, using a circular saw. I have also had success using a jig saw. The idea is to get the pieces small enough to square up on my table saw.
Here are the rip guides I use:
Empire Level 900 edge cutting guide
Kreg Rip-Cut
Accu-Rip
This video is my contribution to "Get Woodworking Week" over at
Tom's Workbench
, a whole week of links and articles just for beginning woodworkers. Check it out.
*****