Since everyone seems to be doing this whole "Throwback Thursday" thing lately I thought I would jump on the bandwagon before it disappears!
I've got a really cool toy project tomorrow, so here's a video from February 25, 2011 that shows how to make a fun toy called the "Ten Cent Labyrinth Challenge" from Bob Gilsdorf's incredibly awesome book,
Zany Wooden Toys That Whiz, Spin, Pop, and Fly
.
By the way, Bob has a new book out!
Zany Wooden Toys Reloaded!: More Wild Projects from the Toy Inventor's Workshop
. More fun toys and games you can make with limited tools.
Here's a toy I made when I was eight. Kind of a clunky scooter made out of plywood. I think mostly I wanted something to put that huge smiley face sticker on, because I don't recall riding it too much.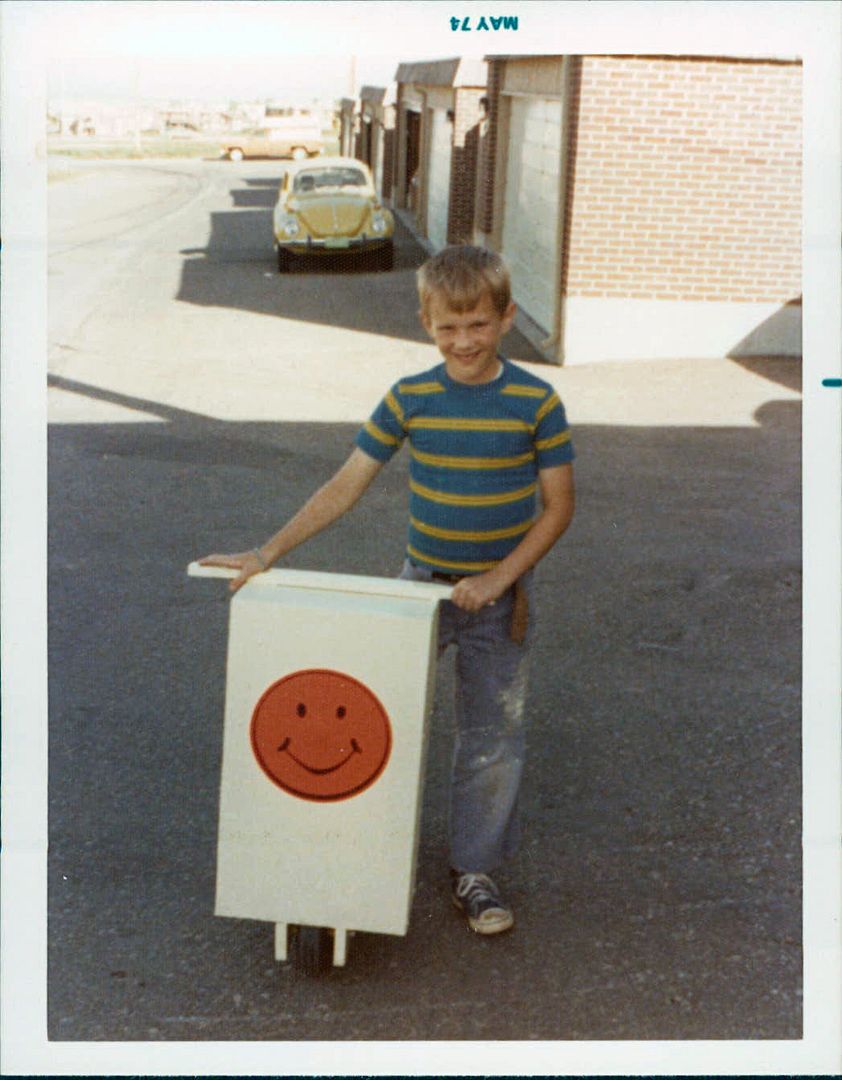 *****