Thanks for visiting
Woodworking for Mere Mortals
. My name is Steve Ramsey and I am a woodworker in Northern California. The internet contains a wealth of information about woodworking, but much of it is geared toward higher-end woodworking. Most of us have regular jobs, and enjoy getting out to our garages to simply have fun making wood projects for ourselves and as gifts for others. I'd like to expand the notion of woodworking to include simple, approachable projects that anyone can build with a few basic power tools.
The hobby of woodworking
Woodworking is a hobby is that always remains fresh. We constantly learn new techniques and hone existing skills. The array of projects we can pursue is endless, limited only by our imaginations. One of my favorite parts of woodworking is coming up with an idea of something to build and sitting down to figure out how to do it. Woodworking draws on every part of the brain: creativity, analytical thinking, artistry, mathematics, logic, motor skills, intuition, instinct, spatial awareness, and even some philosophy.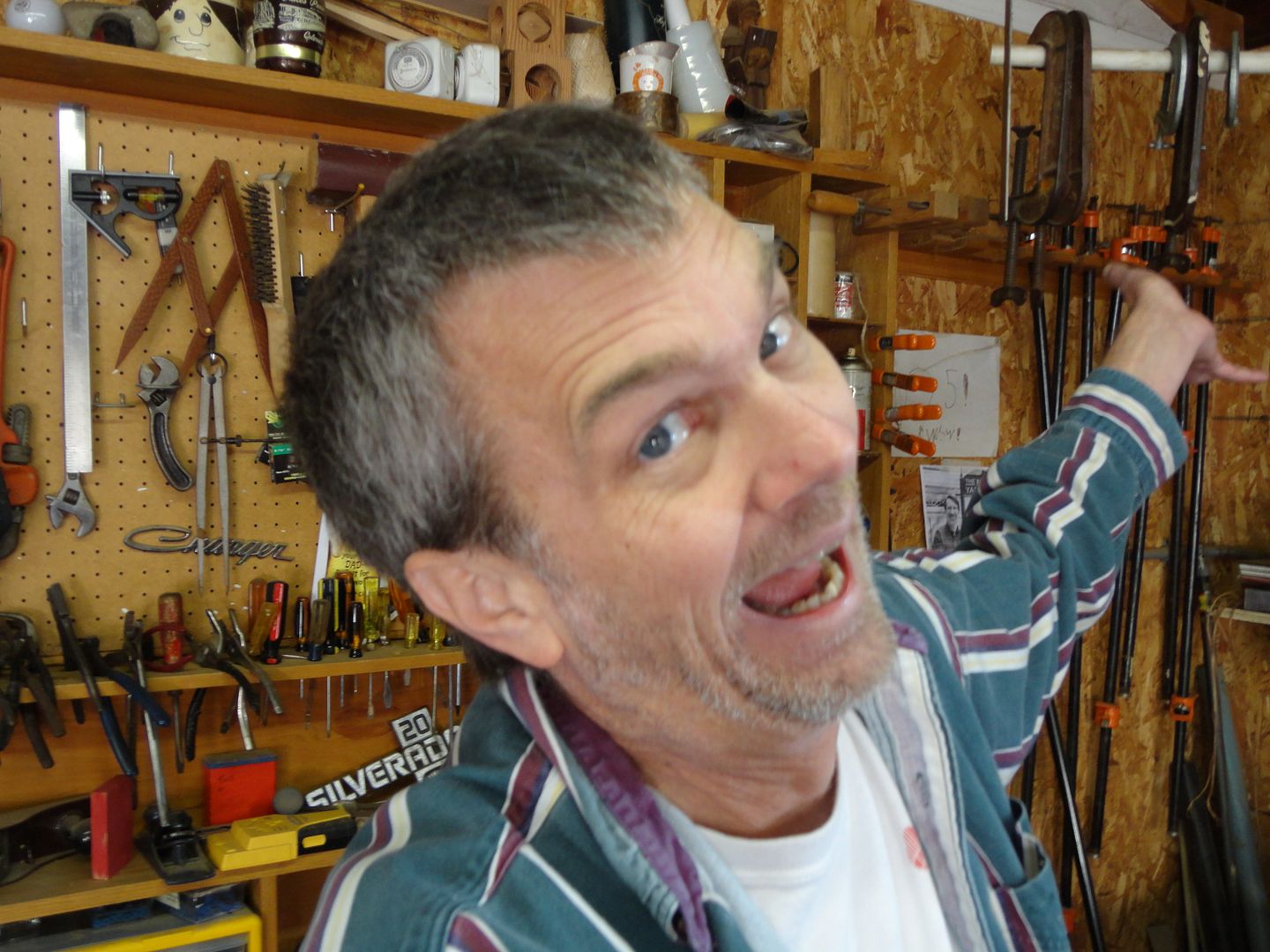 I believe
woodworking should be fun and relaxing
. As hobbyists, we are not under time constraints or expectations of perfection from paying clients. Our work is personal and we build it to our own standards. If we make a mistake, we can take the time to fix it, scrap it, or figure out a better way to do it. We may not make money from our craft, but when we give a loved one something that we spent hours, even days working on, the rewards are tremendous.
My aim is to make woodworking seem approachable to anyone of any skill level. I try to come up with projects that —
I hope
— are intriguing, useful and fun.
Mere Mortal videos
All of my videos are available on
my YouTube channel
. As I post new ones, I cross-post them here, which allows me room provide further insight. Please check them out and perhaps find something that will inspire you to saw some wood. While you could certainly make exact duplicates of any of my projects, it is not my intention on the videos to provide complete step-by-step instruction. I find most of those types of videos really dull. The idea is to get a general feel for the project and make your own version of it: probably even enhancing it. Take whatever techniques you find interesting and apply them to something of your own.
Happy woodworking!
Where to find me online and how to contact me.
My
Lumberjocks
home.
My
Cafe Press storefront.
My mailing address is:
Steve Ramsey
432 Calle Arboleda
Novato CA 94949