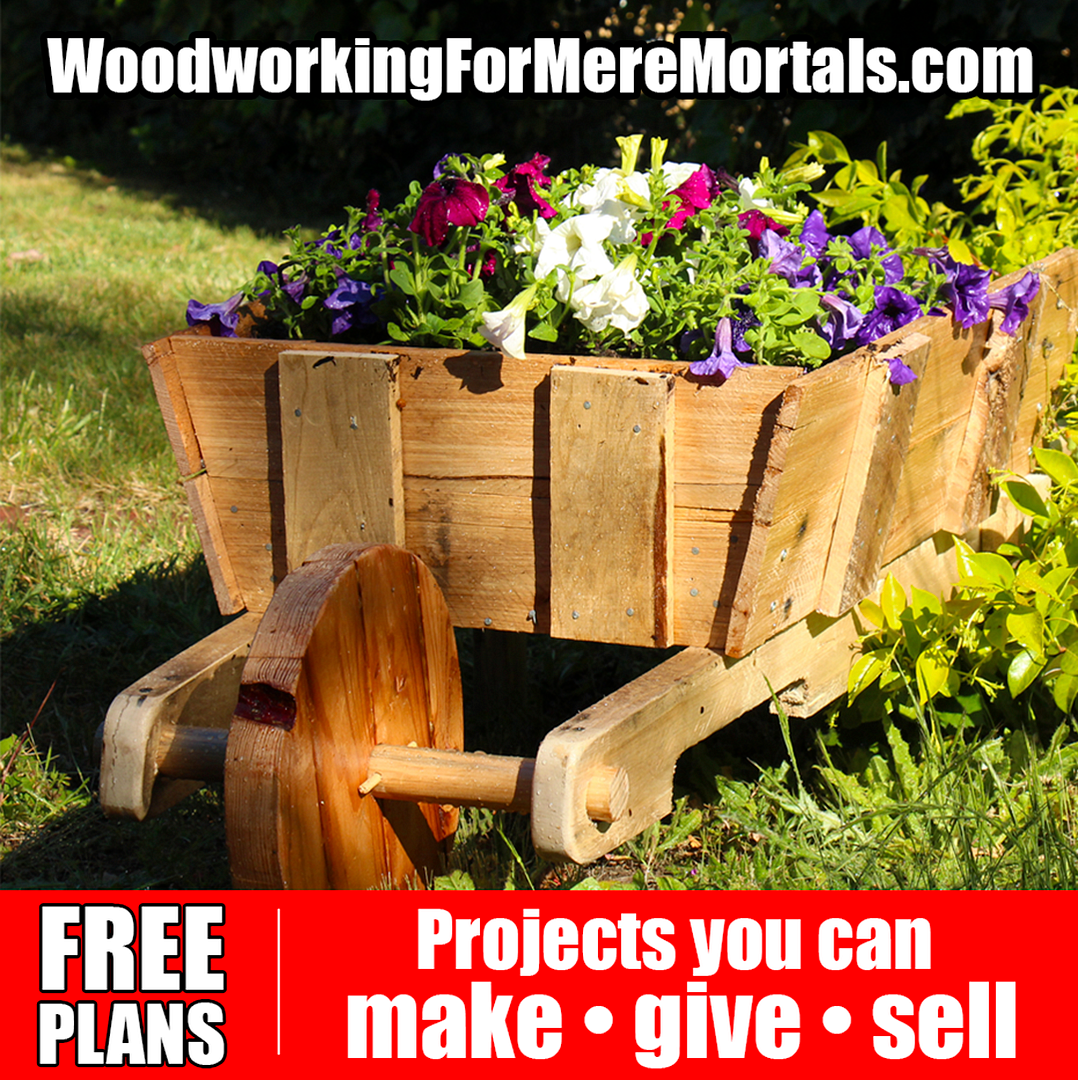 These are my original woodworking plans. Feel free to copy them and share them as much as you like, but please don't try to sell them individually or as part of a compilation package. If these start showing up in a "16,000 Plans" DVD, I will invoke the wrath of the woodworking gods on you! (I have connections.)
And yes,
you may build any of my projects and sell them for profit
. It's tough to make money woodworking so if any of my plans can help, go for it! Karma, man.
For more free, highly detailed plans, check out my friend Matthias Wandell's site, Woodgears.ca
Long-handle step stool




Corner planter




Country spice rack




Sofa snack table




Gardening tool box




Candle wall sconces




Heart-shaped box with tray




Shopping bag dispenser




Football party tray




Under bed storage system




Rustic bathroom cabinet




Sliding door storage cabinet




Referee whistle




Piggy Bank




Shut-the-Box game




Cheese cutting board




Child's art easel




Simple shop storage cabinet




Coffin candy dish




Speaker shelves




Nightstands




Birthday calendar




Marshmallow Crossbow




Drill bit case




Plywood bongo drums




Wall-mounted storage unit




Rustic wine cabinet




Bracelet and earrings




Painting and finishing cart




2x4 Outdoor bench




Porch swing bird feeder




Pallet drink coasters




End table




Retro Bookcase




Serving tray




Garden wheelbarrow planter




Herb Garden




Rustic potting bench




Rustic patio side table




Funky Jetsons wall clock




Coffee table




Table saw miter sled




Retro credenza/TV stand




Wooden book keepsake box




Rolling lumber rack




Clamp storage racks




Gadget charging station




Canned goods dispenser




Wood train whistle




Quarto game




Christmas stocking holders




Wooden necktie




Intarsia scarecrow




Candy dispenser




Picture frame bookends




Step stool




Connect Four game